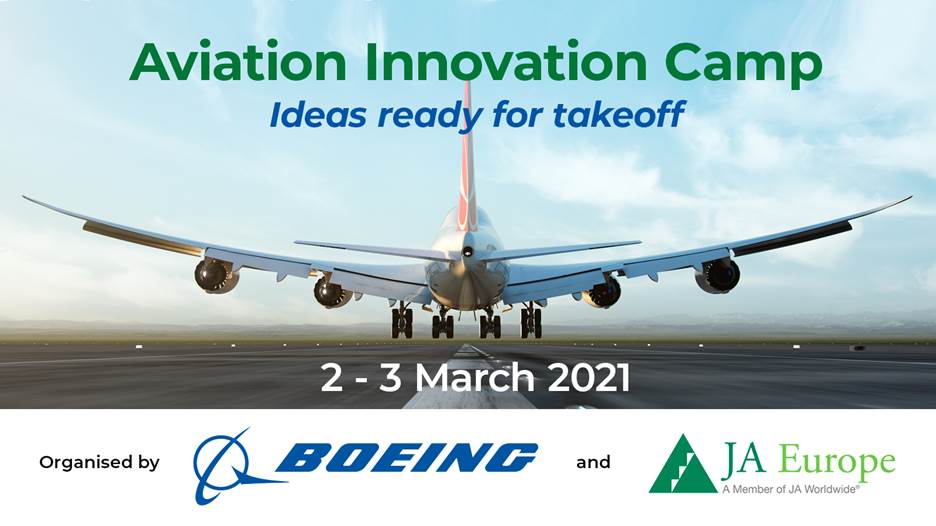 JA Europe partnered with Boeing to spark curiosity and foster long-term interest in STEM education, with a focus on aviation. On 2-3 March 2021, the two organisations delivered an Online Innovation Camp for 45 students from 3 different countries (Belgium, the Netherlands and Luxembourg).
The initiative focused on fostering innovation and digital skills by providing an opportunity for young people to come up with new and creative solutions in the aviation sector, considering also the disruption caused by the outbreak of COVID-19. By putting in practice their skills in an entrepreneurial way, students also got insights into the benefits of STEM education and the prospects of a STEM-related career.
AirHeadsLux from the International School Luxembourg won the Aviation Innovation Camp. They came up with an idea on how to change the interior design of a plane to revolutionise the passenger experience by building more convenient compartments for hand luggage under seats as well as minimise the effects of turbulences by building a small motor into each seat.
Student quote: "Although the forms in which we want to pursue a career in STEM are exceedingly different, we all have the same reasoning behind it, to innovate. STEM and aviation are about pushing the boundaries of what is possible and finding solutions to problems which could help humanity and maybe even one day change the world; something which we all hope to play a part in."